Jafria Online Quran Center is an Online Shia Isna-Ashri Quran Center, established in 2012. To serve momineens, We have many Shia students from UK, USA, Canada, Australia & all over the world. Which are having classes from our Male/Female teachers.
We provide free trial classes to every new student, so they can check our teaching system & can understand learning method.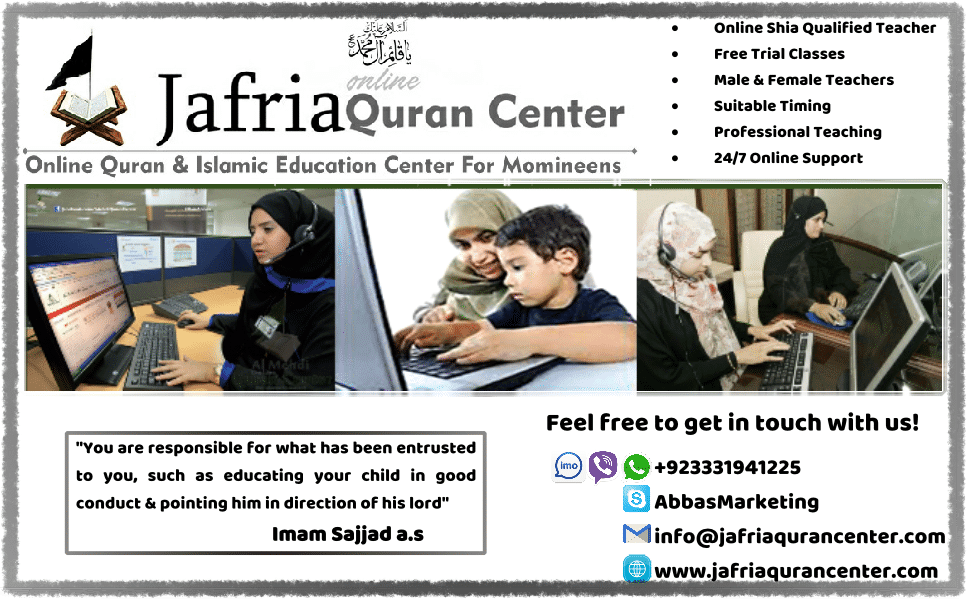 To get free trail classes fill the following form & submit!
Admi