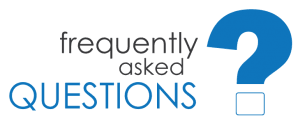 What is Jafria Online Quran Center?
Jafria Online Quran Center is an Online Shia Isna-Ashri Quran Center, established in 2012. To serve momineens, We have many Shia students from UK, USA, Canada, Australia & all over the world, which are having classes from our Male/Female teachers.
We have a team of dedicated members from various fields of project management, IT department, and the tutors.
How can I register?
Please send us registration form available at Registration page or contact us via email.We will contact you soon via E-mail or phone. All registrations and inquiries have a 24 hours response time. There is no registration or admission fee.You get five days Free Trial Classes, allowing you to evaluate our services.You are not required to pay for the free trail, after free trial you will pay a small fee according to the class schedule.
This is my first day. How will I start my lesson?
After you have registered, your teacher will inform you via email or phone on how to get started. If for some reason you are not contacted, you can call us at any time. For contact information click Contact Us.
How will I learn to read the Quran online? Don't I need to buy a textbook or some kind of material?
You do not need to buy any material, we have an online textbook that you will be given, which you and your teacher will be able to view simultaneously. You will be able to view your teacher's screen at all times. Your teacher will be pointing out and correcting mistakes online while having a live conversation with you. This is how the student benefits from this individual based learning. For your convenience, you can keep a pen and notebook with you if you feel like that.
What happens if I have missed a lot of classes, can I make them later?
It is your full responsibility to notify your teacher as soon as possible for any classes that you have missed or will be missing. You can make them up, but you need to discuss with your teacher for other possible timings to make up for the missed classes.
I already have read the Quran, but want to improve my Tajweed. Will I have to learn from the beginning all over again?
No, we will work from whatever level you are currently at and start improving from there.
Is there any cost of Trial classes if I start regular classes?
No. Our Trial classes are absolutely free.
What is the importance of reciting Quran with correct pronunciation?
Arabic is very rich language, if you pronounce words differently, the meaning with vary, so it is very important to read the Quran with correct pronunciation.
What if I miss a class?
If you miss a lesson, a make-up class can be rescheduled.